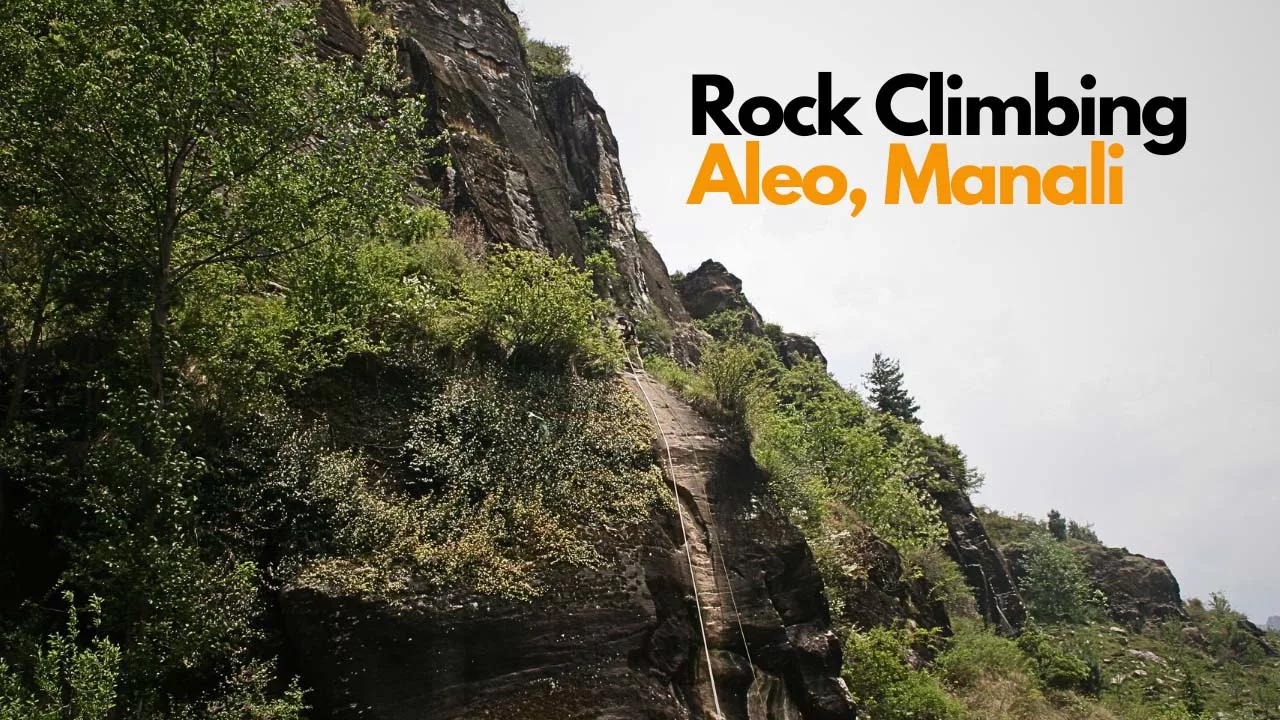 ---
If you're a rock climbing enthusiast seeking an adventure that combines stunning natural landscapes with thrilling climbing opportunities, then look no further than Aleo in Manali. Nestled in the majestic Himalayas, the rock climbing area of Aleo in Manali Himachal Pradesh India offers an exhilarating adventure for climbers of all levels. With a diverse range of routes, from gentle slabs to challenging multi-pitch sections, Aleo is a haven for rock climbing enthusiasts.
Rock Type, Climbing, and Style
The rock type in Aleo is predominantly granite, offering excellent friction and reliable holds. This makes it an ideal playground for climbers of all levels. The climbing style varies across the different sections, providing a diverse range of challenges. From technical slabs that test your footwork and balance to exhilarating multi-pitch routes that demand endurance and route-finding skills, Aleo has it all. The stunning natural beauty surrounding the climbing area adds an extra element of awe and inspiration to every ascent.
Grading / Bolting: Rock Climbing in Aleo Manali
Aleo boasts a diverse range of climbing routes, with grading from beginner-friendly slabs to more advanced 6A and beyond. The grading system provides climbers with a clear indication of the difficulty level of each route, allowing them to choose routes that align with their abilities and goals. The routes are well-equipped with bolts, making it easier and safer for climbers to ascend. However, carrying your quickdraws and a helmet for added safety is always prudent.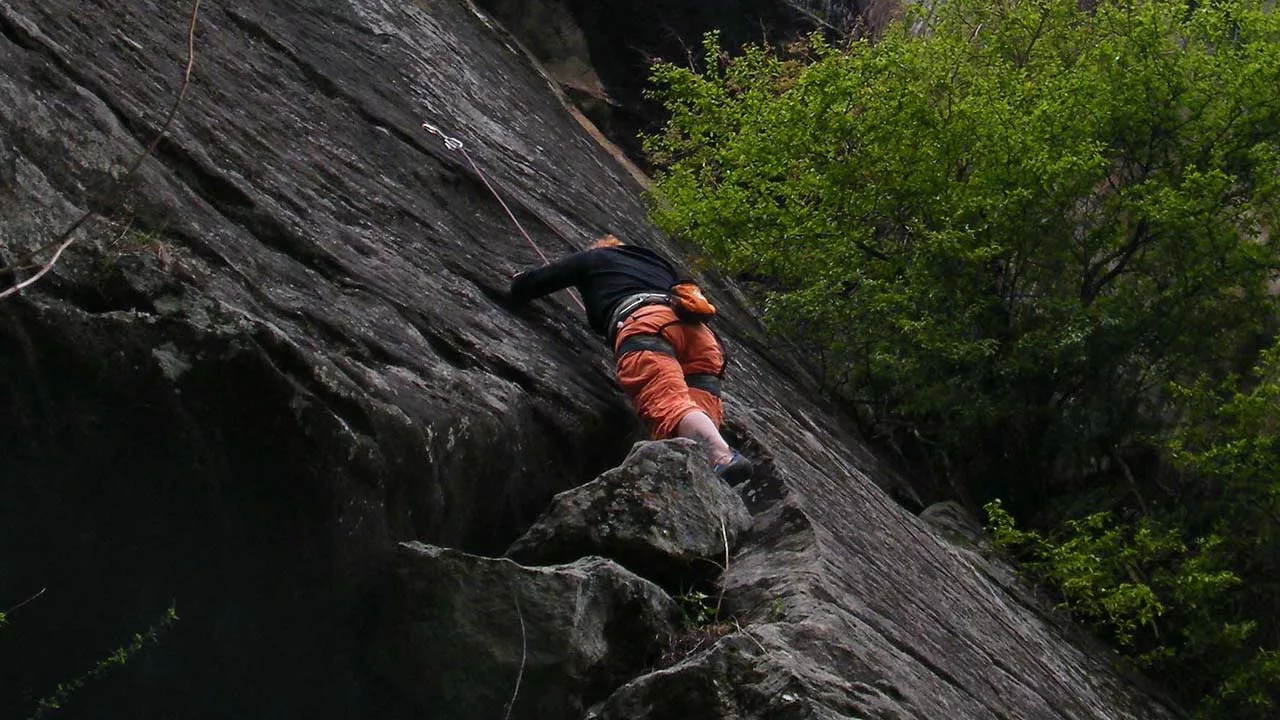 Getting here and Accommodation in Aleo Manali
For international climbers planning a trip to Aleo, the nearest airport is Bhuntar Airport, located approximately 50 kilometers away. From there, you can hire a taxi or take a bus to reach Manali, which serves as the base for your climbing adventure. In Manali, there are numerous accommodation options to suit every budget and preference. From cozy guesthouses and backpacker hostels to luxury resorts, you'll find a wide range of choices.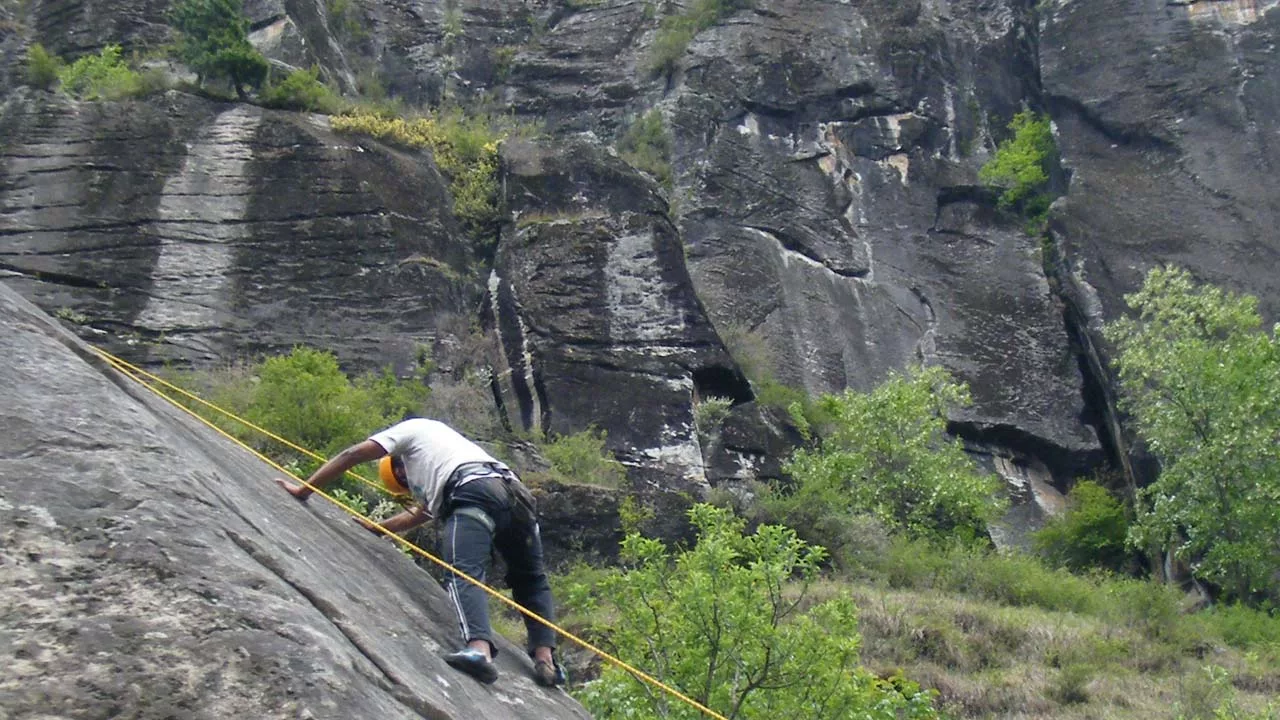 Suggestions for International Climbers:
a. Acclimatize: Manali sits at an altitude of approximately 2,000 meters, so it's crucial to acclimatize properly before attempting any challenging climbs in the area. Spend a few days exploring easier routes and gradually work your way up to more demanding ones.
b. Carry Essential Gear: While Aleo is well-equipped with bolts, it's always advisable to bring your quickdraws, harnesses, helmet, and other personal rock climbing gear to ensure your comfort and safety.
c. Engage Local Guides: Engaging local climbing guides not only enhances safety but also offers valuable insights into the area's climbing culture, hidden gems, and lesser-known routes.
d. Embrace the Culture: Manali and its surroundings are rich in cultural heritage. Take some time to immerse yourself in the local culture, try the delicious cuisine, and explore the vibrant markets during your visit.
Join 1 day Rock Climbing in Aleo Manali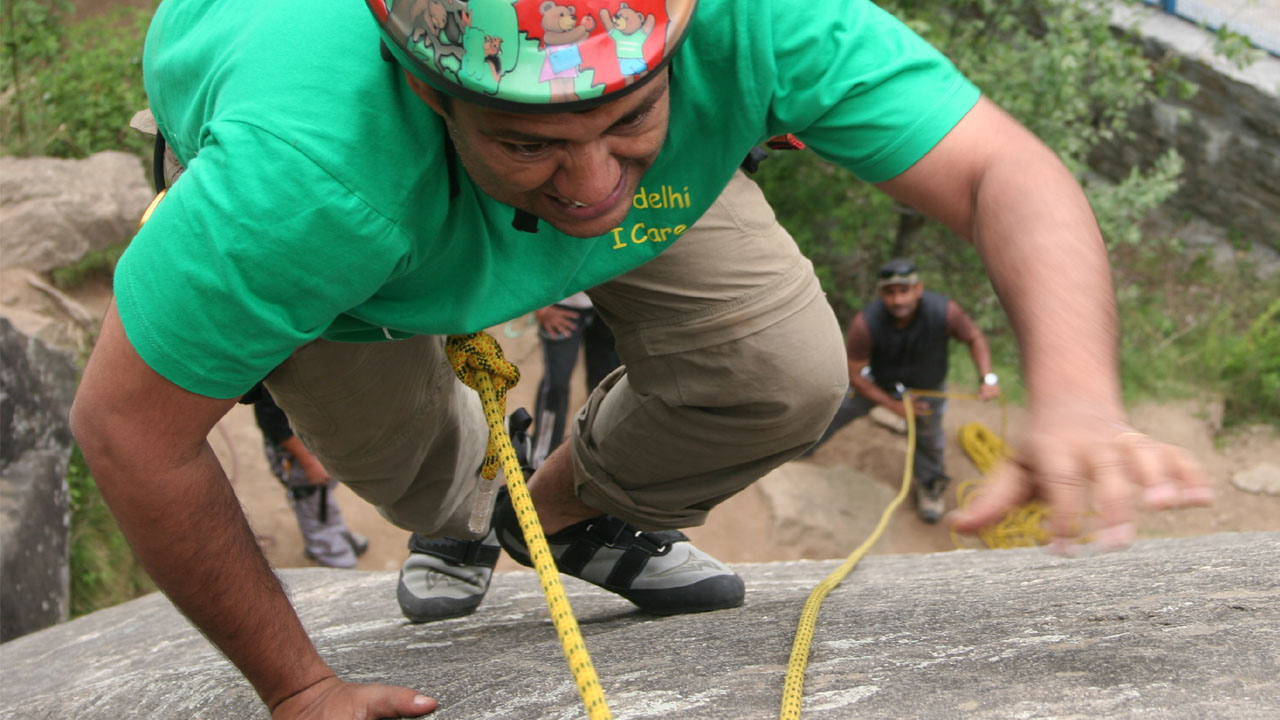 Aleo in Manali, India, offers a captivating rock climbing experience that caters to climbers of all levels. With its diverse range of routes, reliable boltings, breathtaking scenery, and trusted climbing services, Aleo is a must-visit destination for international climbers seeking a thrilling and memorable climbing adventure. So pack your gear, prepare for an unforgettable journey, and let the granite walls of Aleo challenge and inspire you like never before.
FAQs
What is the grading system for rock climbing routes in Aleo, Manali?
The grading system in Aleo ranges from slabs to 6A and beyond. This provides a clear indication of the difficulty level of each climbing route, making it easier for climbers to choose routes that match their skills.
What is the best time of year for rock climbing in Aleo, Manali?
The best time for rock climbing in Aleo is from May to October when the weather is dry and the climbing conditions are optimal. Monsoon season, from July to September, should be avoided due to heavy rainfall.
What types of climbing styles are available in Aleo, Manali?
Aleo offers a variety of climbing styles, including face climbing, crack climbing, and slab climbing. Climbers of all preferences will find suitable routes to challenge themselves.
Are there places to purchase climbing gear and supplies in Manali?
Yes, Manali has several shops and outfitters where you can purchase or rent climbing gear and supplies. However, it's a good idea to bring essential personal gear with you, especially if you have specific preferences.
Enroll in Rock Climbing Courses:
1 Day: ROCK CLIMBING SKILLS (MAXIM)
2 Day: TRAD ROCK CLIMBING (ACOLYTE)
1 Day: ROPE RIGGING SKILLS
2 Day: LEAD TRAD CLIMBING (BRAVURA)
1 Day: ROCK RESCUE TRAINING
7 Day: ROCK CLIMBING TRAINING (ALPINISM)
---