---
Ascent Descent Adventures India Partners with Global Rescue USA to Ensure Safe Himalayan Exploration
Ascent Descent Adventures India has formed a partnership with Global Rescue USA, an esteemed provider of medical, security, and evacuation services, to assure the safety and well-being of adventure seekers. This association aims to bring a piece of mind to anyone traveling into the Himalayas by assuring a safe and secure adventure trip for everybody.
Who Is Global Rescue?
Travel Protection
Ascent Descent Adventures partners with Global Rescue to offer the world's leading travel protection services. Medical and security emergencies happen. When they do, we rely on Global Rescue to provide our clients with medical, security, travel risk, and crisis response services. Without a membership, an emergency evacuation could cost over $100,000. More than one million members trust Global Rescue to get them home safely when the unexpected happens. We highly recommend our clients enroll with Global Rescue.
IMG Signature Travel InsuranceSM
IMG Signature travel insurance is the perfect add-on to a Global Rescue membership, providing coverage against a variety of unforeseen expenses while you're traveling, giving you the added comfort of knowing the value of your trip is protected in case you need it.
Enhancing Safety Measures:
Ascent Descent Adventures India, a leading adventure travel company specializing in mountain training, and Himalayan expeditions, understands the importance of prioritizing safety. By partnering with Global Rescue USA, they have taken a significant step towards enhancing their safety measures. They are well-known around the world for their competence in delivering emergency medical services, security alerts, and evacuation assistance. Because of this agreement, adventurers may now start on their Himalayan treks knowing that they will get expert aid in the event of any unforeseen events.
Comprehensive Medical Support:
One of the key benefits of this partnership is the provision of comprehensive medical support. Ascent Descent Adventures India recognizes that adventure activities, such as high-altitude trekking and mountaineering, carry inherent risks. With Global Rescue's assistance, expedition members will have access to a network of highly trained medical professionals who specialize in remote medical care. In the case of an injury or illness, immediate medical assistance and evacuation services may be organized. Also guaranteeing that explorers receive the finest care possible even in the most difficult circumstances.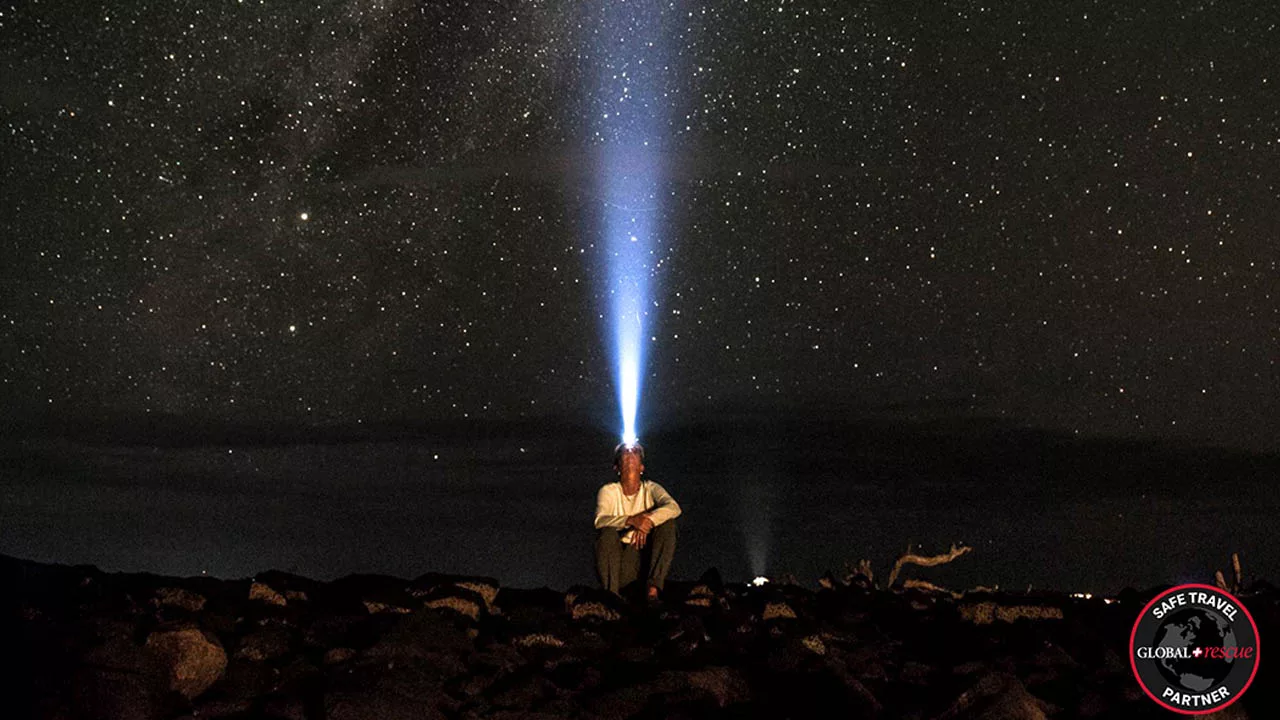 Emergency Evacuation and Security Services:
The Himalayas are notorious for their rough terrain and unpredictable weather, which can present unique obstacles on an adventure trek.
With Global Rescue's extensive experience in emergency evacuation and security services, Ascent Descent Adventures India can offer an added layer of protection to their customers. Should an emergency arise, be it due to inclement weather, accidents, or any other unforeseen circumstances. Their dedicated team will swiftly coordinate rescue efforts and facilitate the safe evacuation of individuals, minimizing potential risks.
Get Peak Protection
Global Rescue's High-Altitude Evacuation Package provides members who are sick or injured with emergency transport if they traveled above 15,000 feet (4,600 m) during any part of their trip, excluding airplane travel.
Real-time Travel Assistance and Security Advisories:
Adventurers will benefit from Global Rescue's real-time travel help and security recommendations in addition to medical and evacuation services. The Himalayan area, like any other, is vulnerable to political turmoil, natural disasters, and other unanticipated occurrences that might jeopardize security.
With Global Rescue's expert analysis and guidance, adventure seekers can stay informed about potential threats and make informed decisions regarding their itinerary. This up-to-date information ensures that travelers can enjoy their expedition while staying aware of any potential risks to their safety.
Ascent Descent Adventures is a Global Rescue Safe Travel Partner
Ascent Descent Adventures is committed to excellence in every aspect of your trip experience, especially when it comes to safety.
That's why we are a Global Rescue Safe Travel Partner.
Global Rescue is an industry leader, providing medical and security advisory and evacuation services to travelers around the world. Global Rescue offers field rescue from the point of your injury or illness. With operations centers staffed 24/7/365 by experienced personnel, when you call them you speak to a real person on the first call to get you the help you need.
Purchase a Global Rescue membership for your next adventure and travel with peace of mind. Single-trip, annual, and family options are available – just ask us to learn more.
Global Rescue FAQs
What happens if I'm injured or have an emergency requiring evacuation?
Every situation is different when medical and security emergencies happen. To ensure
you're protected when things don't go as planned, we highly recommend our clients enroll with Global Rescue.
What is included in the Global Rescue medical membership?
The Global Rescue medical membership includes 24/7/365 advisory services with medical professionals, field rescue from the point of illness or injury, and medical evacuation to the member's hospital of choice
Are there any limitations on my activities with a Global Rescue medical membership?
No. Global Rescue does not put limitations on activities.
What is included in the Global Rescue security membership?
The Global Rescue security membership includes 24/7/365 advisory services and security evacuation from events like unpredicted natural disasters, terrorist attacks, and civil unrest— all supported by a team of intelligence specialists and military special operations veterans.
---
---
Your Adventure Awaits: