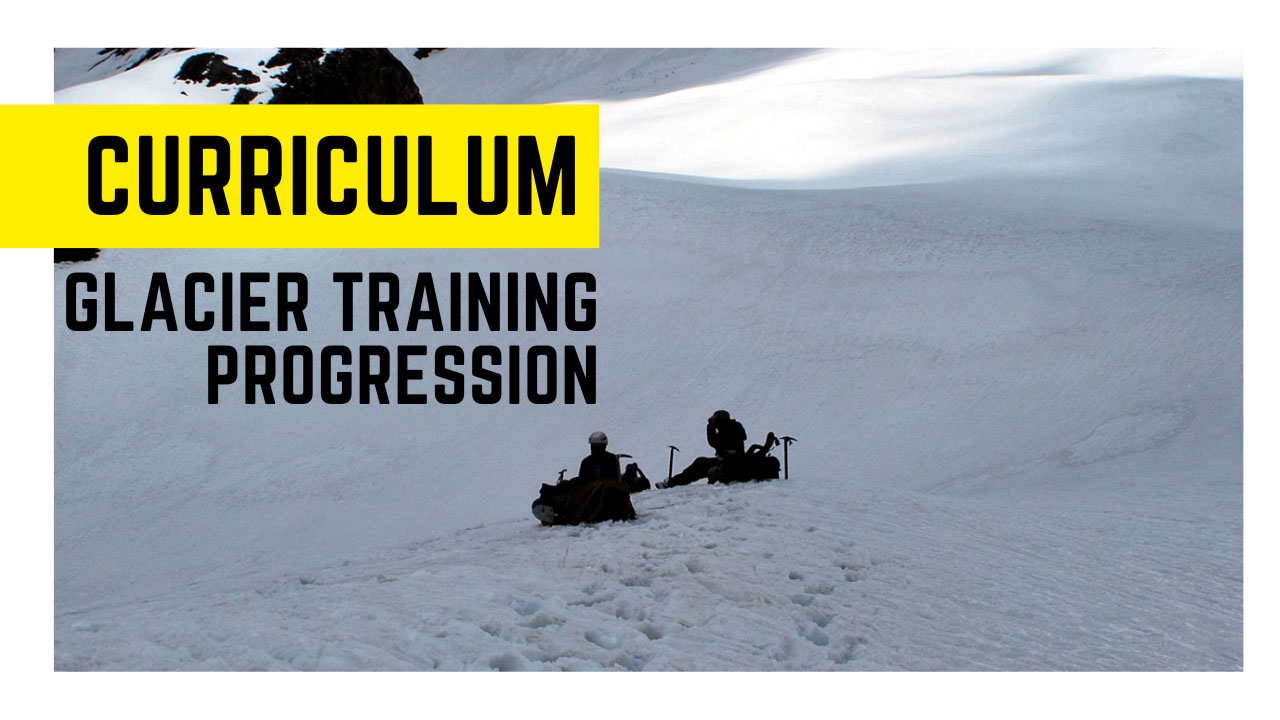 ---
The Glacier training progression- Glacier Type, the workshop is held outside on glacier snow and ice, and it teaches climbing methods and safety systems required for safe glacier travel.
Your results will differ depending on where you are in the progression and how many times you climbed. We can promise that no matter what level you start at or how long you climb, you will be much more proficient, acquire confidence, have a solid foundation of skills, and leave with new buddies and mountaineering teammates.
The Glacier Skills Training Courses are designed to engage and provide hands-on experience in field training. Our competent trainers work hard to offer you skills that are broadly relevant and to make your educational experience as enjoyable as possible.
Glacier Training Skill Progression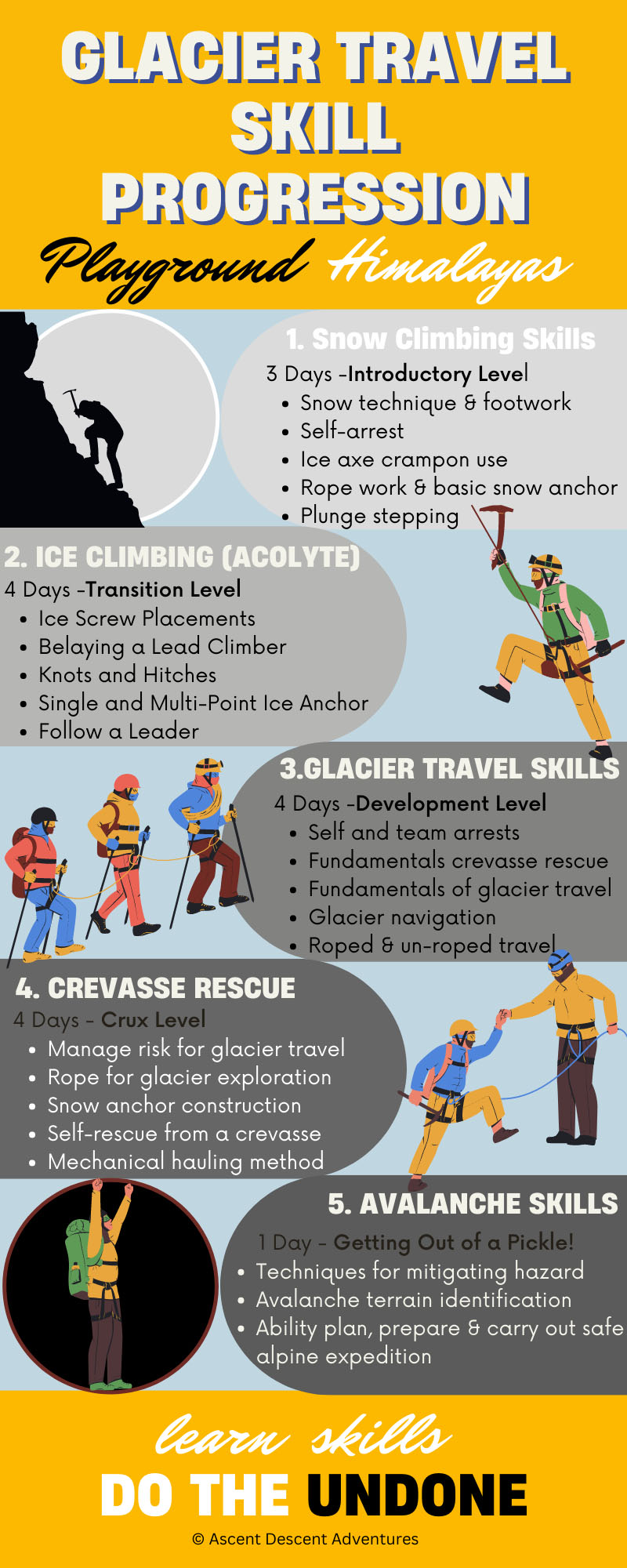 Further Training
For additional training, you may also sign up for a one-day Avalanche rescue skills course. Gaining confidence and reducing mishaps while navigating a glacier.
You may also enroll in our rock climbing or Alpinism Courses.
---
---
Modules
Skill Progressions
anyone who is a beginner and wants to learn basic mountain skills starts with the very basic mountain courses…