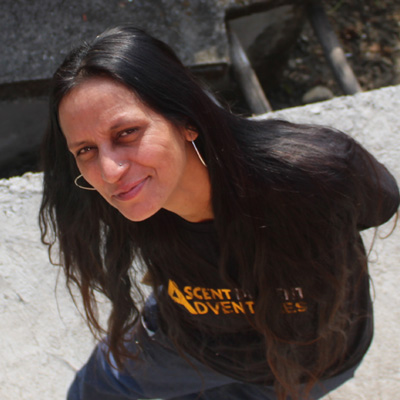 Shashi Tomar Lagwal (Co-Founder) is among India's few female certified mountain guides. A solo traveler who led multiple trekking and rafting expeditions in the Himalayas, successfully summit Draupadi ka Danda 5712m in the central Himalayas and BC Roy 5415m in the eastern Himalayas. Tomar was the first civilian on the Border Security Forces (BSF) rafting squad (Four Square White Water World Challenge). She has led motorbike trips to the world's highest pass, Kardungla, Leh (5602m), and is India's first and only female Bungee Jump Master. Shashi accomplished all of this through the drive and influence of her brother, ITBP Ex-commandant SD Sharma 1992-Everester, a Tenzing Norgay Awardee.

With dual Master's degrees in Psychology and Business Management, and she was the formal recipient of the IA (International Award). Shashi Tomar Lagwal also oversaw counseling for the education industry, including IGNOU, the School of Aeronautics, Amity International, and others.

In 2011, Hawaii University (USA) welcomed her as a scholar for their Asia Pacific Leadership Program. She is also a certified child development and career counselor with a Tourism Management degree.