---
32.2190° N, 76.3234° E (Altitude: 1457 m / 4780 ft)
Dharamshala is a town in Himachal Pradesh's Kangra Valley, which runs along the Dhauladhar range. According to Indian origin, Dharamshala is a Hindi term that is a composite of Dharma and Shala that denotes a house for travelers. In 1849, Dharamshala emerged as an army auxiliary cantonment for soldiers stationed in Kangra and received its name 'Dharamshala'.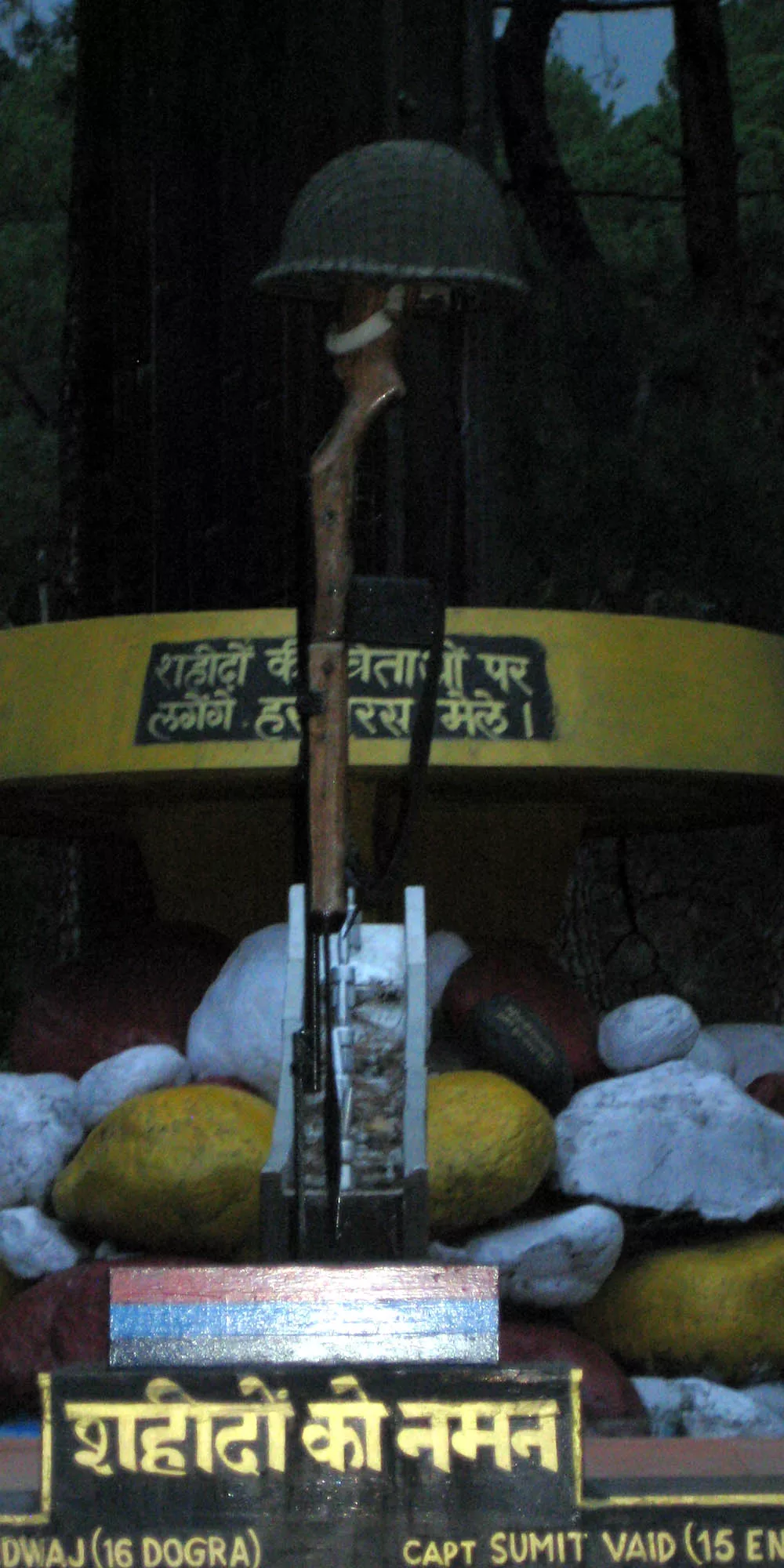 Prior to the Present
Kangra and Hamirpur district is known for their warriors and troops. Kangra Fort, the biggest fort in the Himalayas, is located just outside of Kangra town and was erected by the Kangra Rajput family as part of the Katoch Monarchy. This fort's builders may trace their roots back to the Mahabharata, making it India's oldest recorded fort. The War Memorial was built to remember the gallant warriors who died while serving our country after independence. As the genetic influx (R1a1) evolves, the battling spirit merges with the adventurous spirit.
Bir Billing is also well-known for its paragliding activity. It is approximately 100 km east of Dharamshala.
Col. Neeraj Rana, a Kangra native, was instrumental in launching the world cup in collaboration with the Paragliding World Cup Association (PWCA) and the Government of India.
The natural splendor of the Dhauladhar mountain range, which contains the famous Triund, is well recognized. Indarhara, a modest 4200-meter-high mountain pass, is adjacent to other treks in Dharamshala. The Chamba district and the Ravi Valley are located on the other side of Indarhara.
When visiting Dharamshala, it appears as though one is visiting a country inhabited by Tibetans. It is known as "Little Lhasa". His Holiness the Dalai Lama really resides in Mcleodganj (2082 m).
---
How to Get Here
There are two ways to get here: both Chandigarh and Delhi have international airports. If you intend to visit solely Dharamshala, the best option is to book a flight from your home country to Chandigarh.
The simplest and most economical method to get here is by automobile. Roads link Dharamshala to several locations, including Delhi (534 km) and Chandigarh (252 km).
From Delhi
Road
HRTC Volvo Bus: Distance 534km (11h)
Taxi: Hire a direct taxi from Delhi Airport.
Air
From New Delhi to Kangra or Gaggal Airport: Aerial Distance 409km (01h 30m)
From Gaggal Airport to Dharamshala (Bus/ Taxi): Distance: 13km (12m)
Train (No direct train)
From New Delhi to Pathankot Cantt Station: Distance from Delhi 478km (06h 28m)

Pathankot Cantt to Dharamshala (Bus/ Taxi): Distance 86km (02h 30m)

From New Delhi to Una Railway Station: Distance from Delhi 373km (04h ­­– 08h)

Una to Dharamshala (Bus/ Taxi): Distance 117km (02h 50m)
From Chandigarh
Road
HRTC Volvo Bus: Distance 252km (06h)
Taxi: Hire a direct taxi from Delhi Airport.
Air
From Chandigarh to Kangra or Gaggal Airport: Aerial
Distance 176km (01h 05m)
From Gaggal Airport to Dharamshala (Bus/ Taxi):
Distance: 13km (12m)
Resources
Or Simply
---
---
Recommended for You
A spectacular short Truind walk for hikers with an amphitheater…
Views of the snow-capped Pir Panjal range and Mt. Kailash…
Manali is a township in the western Himalayas' Land of Gods…